Reasons why real Madrid is leading bacelona and implication of the rules
REASONS WHY REAL MADRID IS LEADING BACELONA & IMPLICATION OF THE RULES
So I went online to check the Laliga table's leader-board immediately after their match to Real Sociedad, and was left perplexed. Why was the table displaying Real Madrid as number one when in practice, Barcelona has a higher goal difference than they do? I thought it was a technical glitch of some kind until I checked Laliga's official website and noticed the same thing. So I began to investigate in a way, and although the results of my investigations may already be known by a few of you, others out there my be completely unaware of this hidden Laliga rule.
Amazon
This past weekend, Barcelona faced Sevilla, a match that ended in a goalless draw, also putting the Catalan giants in a very precarious position in their quest for a back to back League win. Whereas their rivals on Sunday evening demolished Real Sociedad 2 goals to 1. Thanks to a well taken penalty by their captain, Sergio Ramos and their fabulous attacker Karim Banzema. This win saw Madrid rise from their initial number two position, to even number one as they share similar points with Barcelona, 65 points.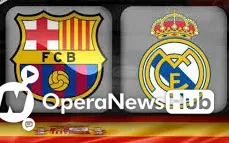 So back to the reason why Madrid is top of the Spanish league table, the Laliga practices a system of 'Head to Head points' were, two teams tied on similar points, are ranked by the result of their encounter during the course of the season. This season, Barcelona played a goalless draw at home to Madrid, and lost by 2 goals to none away, leaving Real Madrid as victors in both fixtures.
THE IMPLICATION OF THIS RULE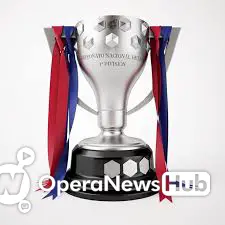 If Barcelona and Real Madrid, now tied at 65 points each, should continue with fervency in all of the league matches remaining for this 2019/2020 season, and if they win the remaining of their 8 matches each, Madrid would go ahead to lift the Laliga trophy. So there is really no more hope for the Catalan giants in claiming their third consecutive league title, except of course they win all their remaining matches and Madrid lose a number of theirs (likely impossible.
TRENDING SONGS
Share this post with your friends on
0 Responses